Make meetings easier to manage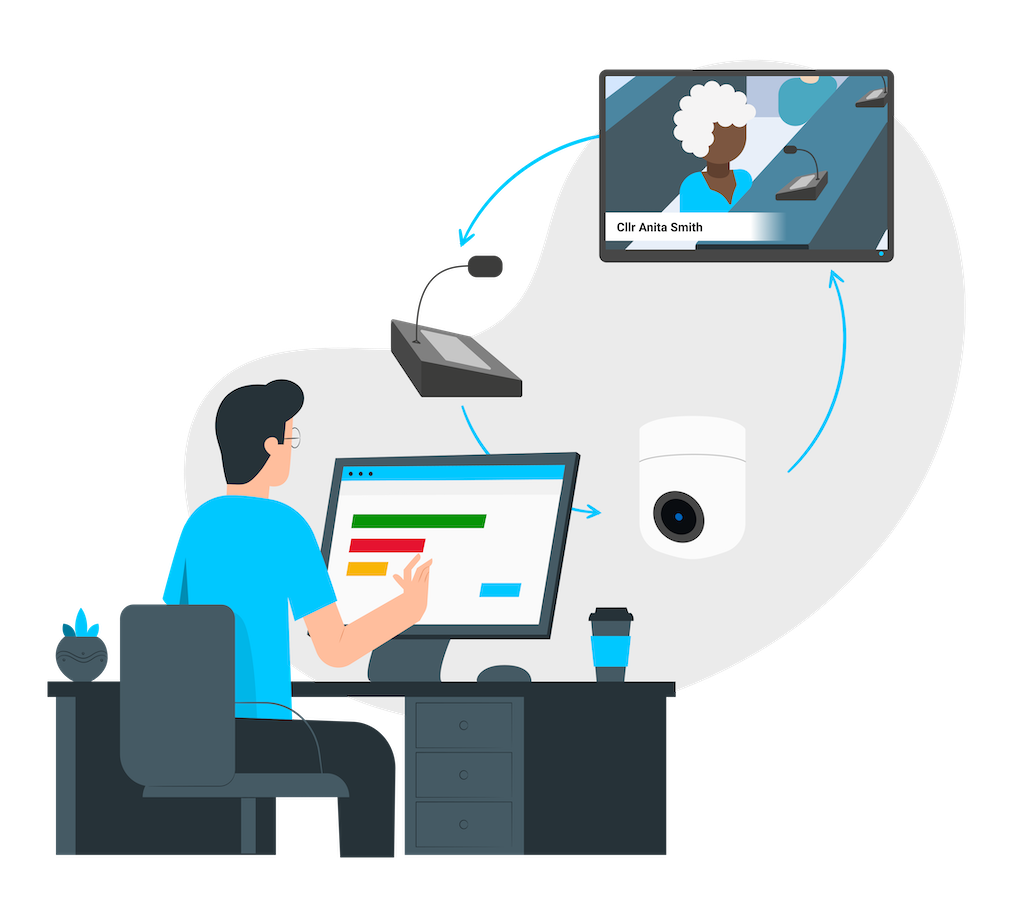 Live Control works with the Bosch DICENTIS and Televic Cocon systems* to manage speakers and display voting results in real-time. The software presents votes results and meetings information in a clear and simple interface.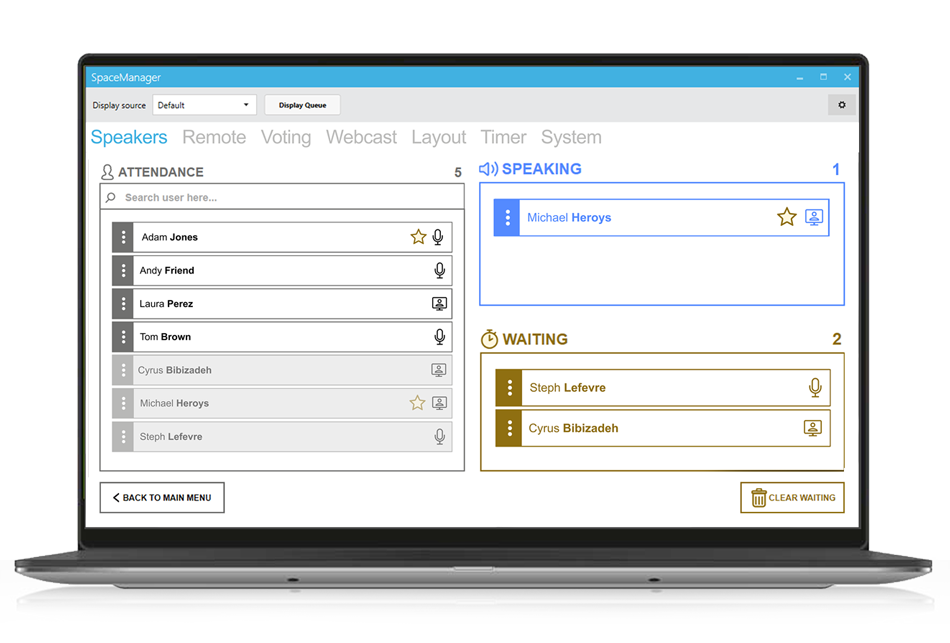 Manage speakers microphones in one place
Can run and manage a remote meeting within LIVE Control
Start, pause, stop, share and export vote results
Live stream the meeting and manage agenda points
Control cameras to point where each attendant is seated
Manage speaking time and display on screen
Live Control's speaker queue quickly shows you who is attending, who is speaking and who is waiting to speak. The current speaker's name can be displayed on a screen in the meeting room. You can also create and save room layouts to see a visual representation of each meeting.
With Live Control, you can set up votes before a meeting, track who has voted in real time, and display results in the meeting room. After the meeting, you can export vote results to PDF or Excel.
Live Control includes a timer which can be displayed in your meeting room. The timer is colour-coded to ensure that speakers do not overrun. It can be quickly and easily customised for different meetings.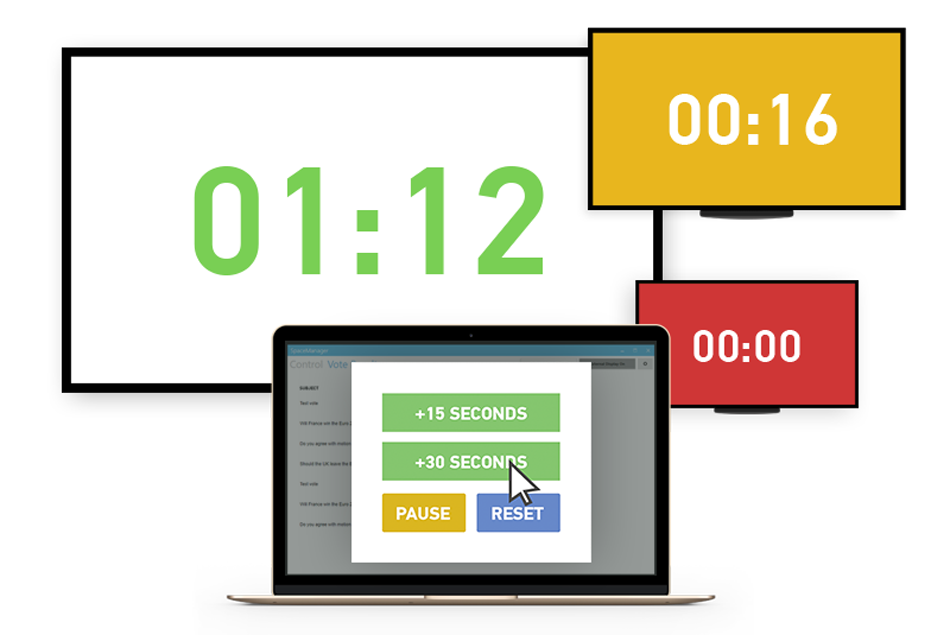 Live streaming and remote options
Live Control can be integrated with Live Stream and Live Conference so that you can manage live streaming and remote participants from one simple interface.
One simple interface for managing speakers, votes and timings

Manage current speakers and speaker queue

Set up votes in advance
Track and display vote results in real time

Vote totals are calculated automatically

Export vote results to PDF or Excel