Hybrid meetings made simple
Live Hybrid is a powerful, easy-to-use solution for hosting hybrid meetings, where some participants are in a meeting room and others are joining remotely. It is tailored to the needs of regional and city councils, increasing engagement and improving transparency and accessibility.
Live Hybrid is designed to integrate quickly and easily with existing AV systems*. It requires minimal installation and training.
Live Hybrid is composed of three modules: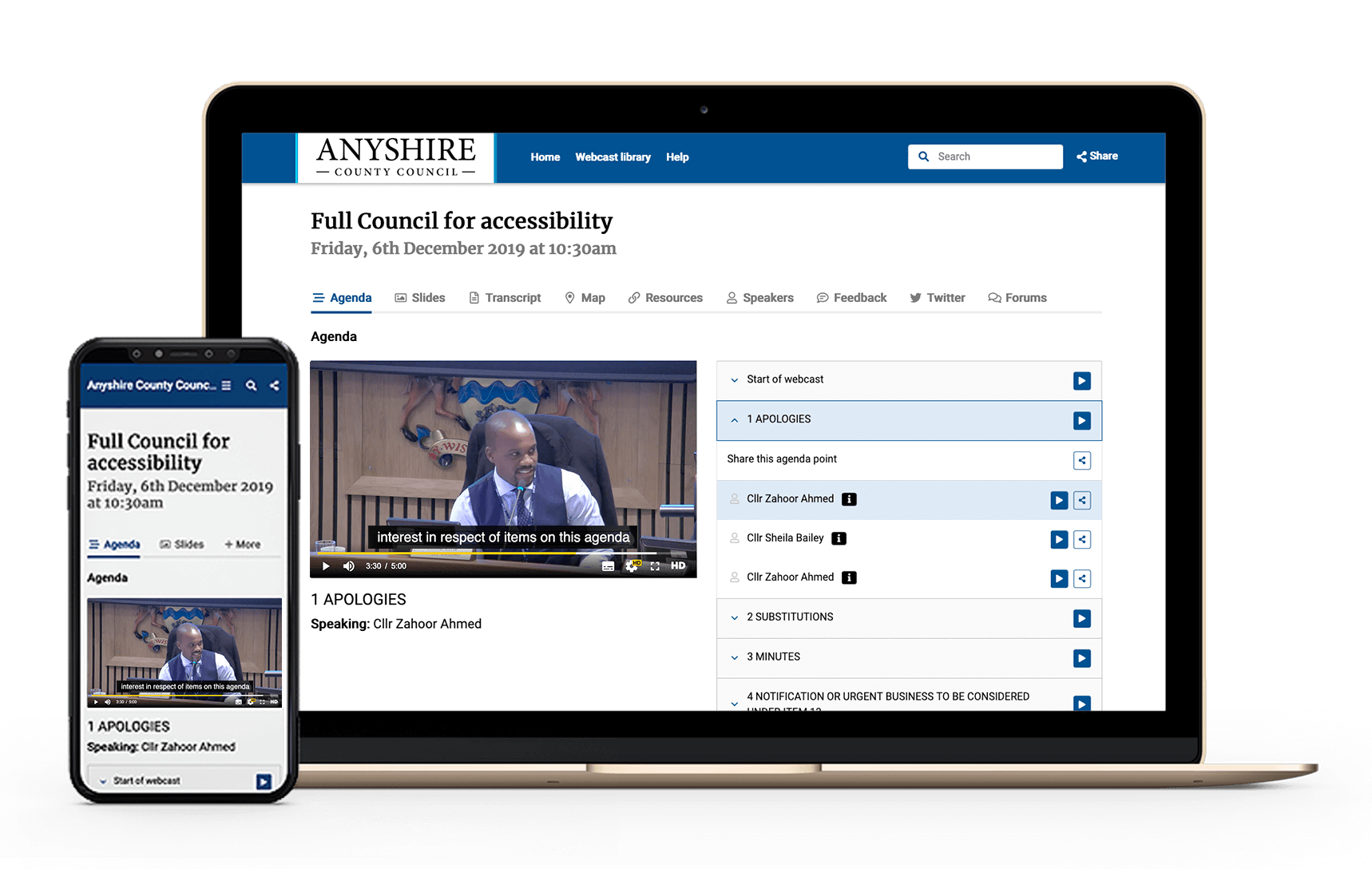 Live Stream
Live Stream is a cloud-based system that enables an operator to book a meeting, invite participants, upload agenda points, slides and documents, and manage their live streaming website.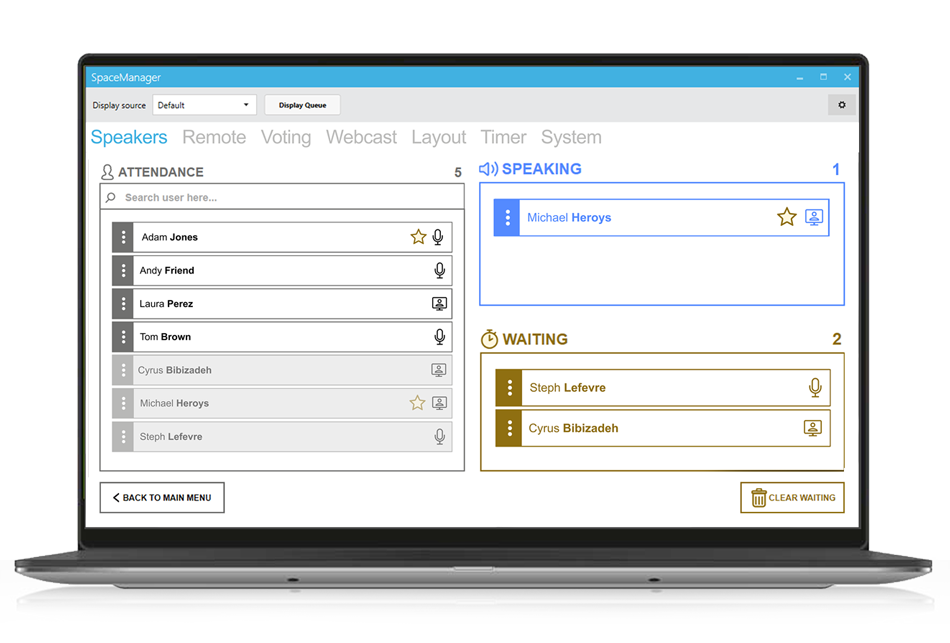 Live Control
During a meeting, the operator uses Live Control to manage in-room and remote speakers, create votes and display vote results, and control live streaming and recording.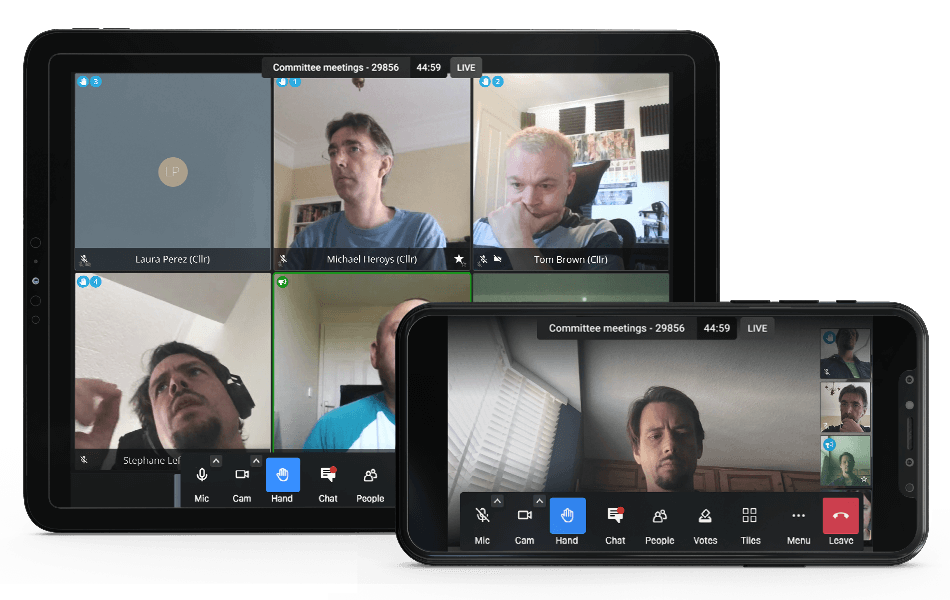 Live Conference
Remote participants use Live Conference to connect to the meeting, cast their votes and send messages to the operator. It loads directly into Google Chrome or Microsoft Edge for laptop users, or is available as an iOS or Android app for tablets and smartphones.
Simple speaker management
Live Hybrid has a single speaker queue for in-room and remote participants, so the operator can quickly and easily manage who is speaking. In-room participants ask to speak using their Bosch or Televic conference system*, while remote participants click on a 'hand up' button. The speaker queue is visible throughout the meeting on a screen in the meeting room and in the Live Conference software.
With Live Hybrid, all participants can vote at the same time using the same system. In-room participants vote using their conference device, while remote participants vote using the Live Conference software. Vote results are automatically tallied, and can then be shared instantly with meeting participants and members of the public watching the webcast on Live Stream.
Multi-platform remote access
Remote participants can join a Live Hybrid meeting on their laptop, tablet or smartphone. Laptop participants can use Google Chrome, with no additional software or plug-ins required. Tablet and smartphone participants can download the Live Conference app or simply dial in.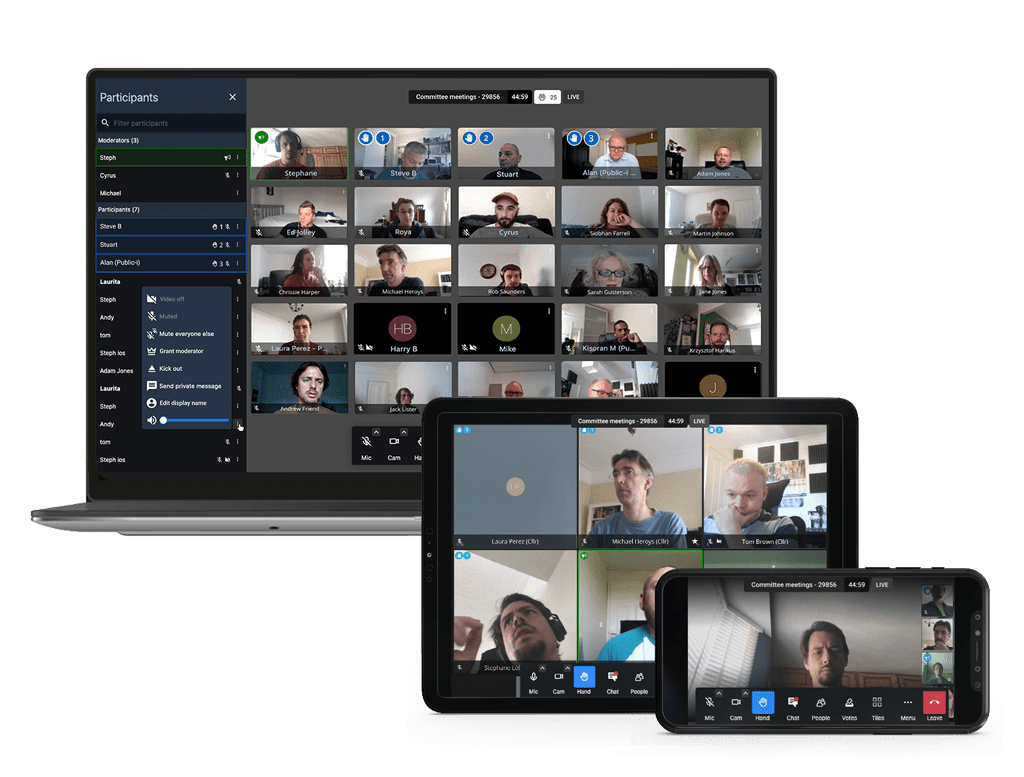 Great participant experience
Whether attending in person or remotely, Live Hybrid ensures that all participants get the same experience and are not disadvantaged by being remote.
Live streaming & recording included
Live streaming and recording meetings is easy with Live Hybrid. Simple controls allow the operator to stream a meeting in real time or record it to share later. The live stream or recording can be paused, stopped or restarted at any time during the meeting.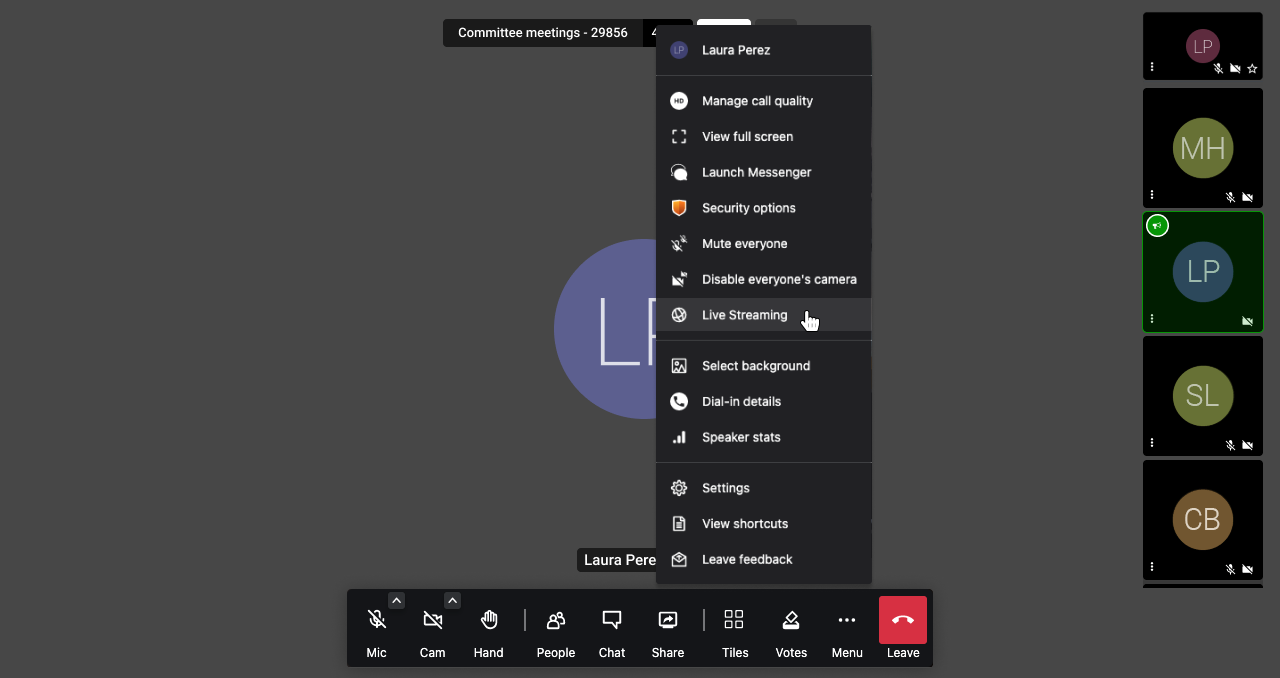 Live Hybrid meetings are streamed to a Live Stream website that can be fully customised with a council's logo and branding. Members of the public can watch a meeting on any device, and access vote results, slides and documents alongside the video.
Live Hybrid can display a wide range of content on in-room display screens. The meeting operator can choose to show live video of a remote speaker, a list of meeting participants, a summary of vote results or a countdown timer with Live Control.
Easy to install – install Live Control on a single laptop and start hosting hybrid meetings immediately

Easy to use – one operator can manage all aspects of a hybrid meeting from a single software program

Unified voting – all participants vote at the same time using the same system

Share vote results – results can be displayed instantly to in-room and remote participants, and live streamed to members of the public

Simple remote participation – participants can join through a web browser, mobile app or by dialling in with Live Conference
Live stream or record meetings – simple controls allow an operator to stream a meeting in real time or record it to share later

Rich in-room signage – display a wide range of content on in-room display screens

Customisable meeting website – share meeting videos and documents on a branded website that can be accessed on any device with Live Stream

Camera integration options – use existing camera software or integrate with Live Camera for multi-camera automation
Remote attendee – PC/laptop specs